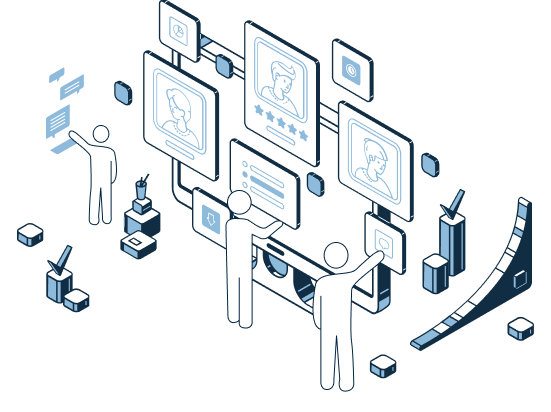 Timesheets Fill Up Made Easy
A360V simplifies and automates the timesheet management process, making it effortless for your employees to log their working hours. Our intuitive interface allows for quick and accurate timesheet entry, eliminating the need for manual tracking and reducing administrative overhead. With A360V, you can effortlessly monitor and analyze employee productivity, ensuring optimal resource allocation and improved project management.
Efficient Leave Management
Leave management becomes a breeze with A360V. Our user-friendly platform enables employees to request leaves, while managers can efficiently review and approve them. With comprehensive leave tracking and automated calculations, you can effortlessly manage vacation, sick, and other leave types. By centralizing and streamlining the process, A360V ensures smooth operations and accurate leave accounting.
Seamless Finance Management
With A360V, managing your HR finances has never been easier. Track employee salaries, bonuses, and benefits effortlessly while keeping an eye on budgetary constraints. Our solution allows you to generate detailed payroll reports, ensuring compliance and accuracy in every transaction. A360V empowers you to streamline your financial processes, saving time and effort.
Effortless Client Management
A360V goes beyond HR processes by providing robust client management capabilities. Our intuitive interface allows you to efficiently store and manage client information, track interactions, and monitor project progress. With A360V, you can cultivate strong client relationships, enhance collaboration, and drive business growth.
Simplified Invoice Generation
Invoicing becomes a hassle-free experience with A360V. Create and manage invoices effortlessly, track payments, and generate detailed financial reports. By automating the invoice generation process, A360V helps you maintain accurate billing records and ensures timely payments.
Flexible and Customizable
We understand that every organization is unique, and that's why A360V offers flexibility and customization options to suit your specific needs. Tailor the system to match your company's structure, policies, and workflows, ensuring a seamless integration with your existing processes. Whether you're a small business or a large enterprise, A360V adapts to your requirements and scales with your organization.
Join the A360V Community Today
Experience the power of a complete HRM solution with A360V. Unlock the potential of your HR processes and elevate your organization to new heights. Join the ever-growing community of satisfied clients who have transformed their HR operations with A360V.