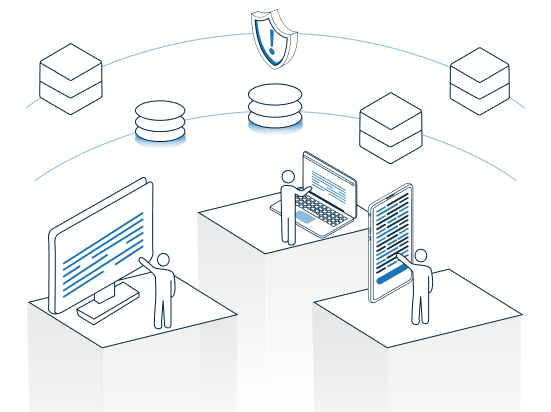 Test Automation Strategy
A dedicated team of quality assurance experts collaborates with our customer to develop a comprehensive test automation strategy tailored to their specific needs and goals. This strategy defines the scope, objectives, and approach for automation efforts.
Tool Evaluation and Selection
Our team helps our customer select the most appropriate automation tools and frameworks based on the technology stack, project requirements, and budget. They evaluate various options, considering factors such as test script creation, execution capabilities, maintenance, and integration with existing systems.
Test Design and Framework Development
Our QA Practice team designs and develops a scalable and maintainable test automation framework aligned with industry best practices. This framework provides a foundation for creating and executing automated tests efficiently.
Test Script Development
Our expert team of Quality Assurance engineers assists in creating automated test scripts using the chosen tools and frameworks. They work closely with our customers to identify test scenarios, define test data, and implement test cases that cover the critical functionality of the software.
Test Execution and Reporting
The automated test scripts are executed as part of the continuous integration and delivery pipeline or in scheduled test runs. Test results are automatically generated, analyzed, and reported to provide valuable insights into the quality of the software under test. This enables prompt identification and resolution of defects.
Maintenance and Enhancements
Our QA Automation Practice ensures that the automation suite remains up to date with the evolving software and requirements. The team continuously monitors and maintains the test scripts, updates them to accommodate changes in the application, and adds new tests as needed.
Training and Support
To empower our customer's internal teams, training sessions and workshops are conducted to familiarize them with the automation tools, frameworks, and best practices. Ongoing support is provided to address any challenges, answer queries, and assist in troubleshooting automation-related issues.
By leveraging our Quality Assurance Automation team, our customers benefit from improved test coverage, faster test execution, early defect detection, and enhanced overall software quality. It allows development teams to focus on critical tasks while ensuring that the software is thoroughly tested, reducing the risk of releasing defective products to end-users.