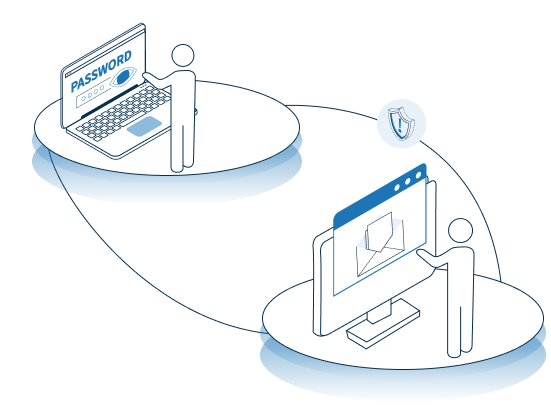 Robust Security Measures
Sense & Respond's OTP Generator employs robust security measures to safeguard sensitive data and prevent unauthorized access. Our component generates unique and time-sensitive one-time passwords that significantly reduce the risk of password breaches and identity theft. By implementing OTPs, you add an extra layer of security to your authentication process, protecting your users and their valuable information.
Seamless Integration
The OTP Generator seamlessly integrates into your existing systems and workflows, making it easy to implement two-factor authentication (2FA) or multi-factor authentication (MFA) mechanisms. Whether you need to secure user logins, protect sensitive transactions, or fortify your overall system security, our component offers flexible integration options to suit your specific requirements.
Convenience and User-Friendliness
We understand the importance of a smooth user experience. With the OTP Generator, users can effortlessly receive one-time passwords through various channels, including SMS, email, or mobile authenticator apps. The process is simple, convenient, and user-friendly, enhancing overall satisfaction and engagement.
Scalable and Reliable
Sense & Respond's OTP Generator is designed to handle high volumes of OTP generation requests, ensuring scalability and reliability for your applications. Regardless of the size of your user base or the number of authentication requests, our component delivers OTPs promptly and consistently.
Customizable and Configurable
We recognize that every organization has unique requirements. The OTP Generator offers customizable options, allowing you to configure parameters such as OTP length, expiration time, delivery channels, and more. Tailor the OTP generation process to align with your security policies and user preferences, ensuring a seamless integration within your ecosystem.
API Driven and Developer-Friendly
For developers seeking easy integration, the OTP Generator offers a comprehensive API that simplifies the implementation process. Our API documentation provides clear guidelines and examples, enabling developers to quickly integrate OTP generation into their applications and systems.
Join the OTP Generation Revolution
Experience the power of secure and convenient one-time password generation with Sense & Respond's OTP Generator. Enhance your system's security, protect your users' identities, and establish trust in your digital interactions. Join our growing community of satisfied users who have leveraged the benefits of OTP generation in their applications.