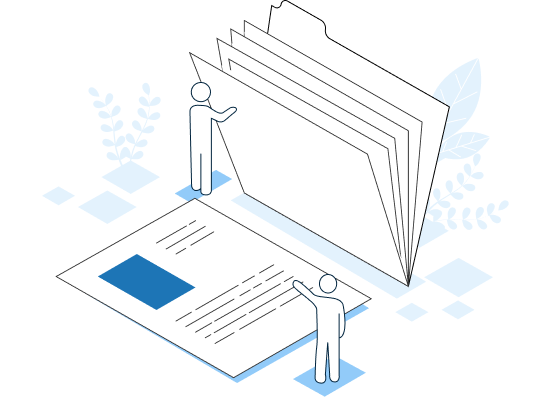 Effortless Document Storage and Organization
With One less Paper, you can bid farewell to physical paperwork and welcome the convenience of digital document storage. Our secure online storage solution allows you to effortlessly store, organize, and access your documents from anywhere, at any time. Say goodbye to cluttered file cabinets and embrace a streamlined and efficient document management process.
Track and Manage Renewal Dates
Keeping track of renewal dates for important documents is crucial for compliance and operations. One less Paper simplifies this process by enabling you to easily maintain and monitor renewal dates for contracts, licenses, certifications, and more. Receive automated reminders and notifications, ensuring that you never miss a critical deadline again.
Streamlined Document Signing
Accelerate your document signing processes with One less Paper's streamlined features. Our platform offers a seamless and secure environment for digitally signing and executing documents. Eliminate the need for physical signatures, printing, and scanning. Improve efficiency, reduce errors, and collaborate seamlessly with stakeholders through our intuitive document signing capabilities.
Secure Collaboration Environment
Collaboration is key to successful document management, and One less Paper provides a secure and collaborative environment for teams. Share documents with internal colleagues, external partners, or clients securely and easily. Set granular access permissions, track document activities, and maintain a comprehensive audit trail, ensuring data integrity and confidentiality throughout the collaboration process.
Integration with Your Existing Workflows
We understand the importance of integrating with your existing tools and workflows. One less Paper seamlessly integrates with popular productivity applications, email clients, project management software, and communication platforms, allowing you to work within your preferred ecosystem. Enhance productivity by eliminating disruptions and leveraging your existing workflows.
Compliance and Data Security
At Sense & Respond, we prioritize the security and privacy of your data. One less Paper employs industry-leading security measures to protect your documents and sensitive information. Benefit from robust encryption, access controls, and compliance standards, ensuring that your data remains safe and secure.
Experience the Power of One less Paper
Transform your document management workflows with One less Paper. Simplify storage, effortlessly manage renewal dates, streamline document signing, and unlock the full potential of collaborative work environments. Join the growing community of satisfied users who have embraced a digital approach to document management with One less Paper.