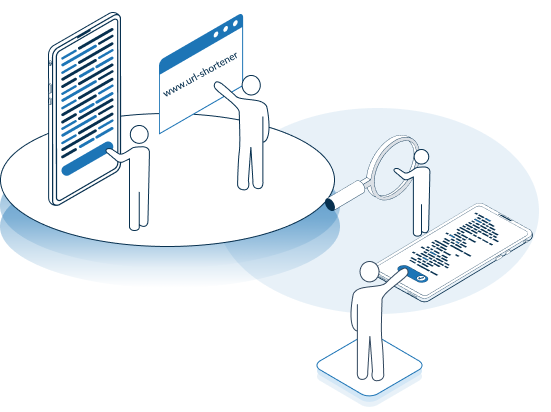 Seamless Link Management
With Sense & Respond URL shortener, managing your links has never been easier. Our intuitive interface allows you to effortlessly create and customize shortened URLs, making them more memorable and user-friendly. Track and analyze click-through rates, monitor link performance, and gain valuable insights into user behavior.
Enhanced User Experience
Long, convoluted URLs can deter users from engaging with your content. With our URL shortener, you can provide a seamless browsing experience by sharing concise, branded links. Improve click-through rates, reduce bounce rates, and increase user engagement by delivering clean and user-friendly links that are easy to remember and share.
Customizable and Brandable Links
Sense & Respond understands the importance of branding and customization. With our URL shortener, you have the flexibility to personalize your links and align them with your brand. Incorporate your brand name, relevant keywords, or other identifiable elements into your shortened URLs, creating a cohesive and consistent online presence.
Reliable Link Analytics
Gain valuable insights into the performance of your shortened links with our robust analytics dashboard. Track click-through rates, geographic distribution, device types, and more. Use these insights to refine your marketing strategies, optimize user engagement, and make data-driven decisions for your online campaigns.
Secure and Reliable Infrastructure
At Sense & Respond , we prioritize the security and reliability of our services. Our URL shortener is built on a secure infrastructure, ensuring the confidentiality and integrity of your data. Rest assured that your shortened links are safe and accessible to users without any downtime or performance issues.
API Integration and Developer-Friendly
For developers and businesses seeking seamless integration, our URL shortener offers a comprehensive API that enables easy integration into your existing systems and workflows. Build custom applications, automate link generation, and leverage the power of our URL shortening service to enhance your online offerings.
Join Sense & Respond URL Shortening Service
Discover the power of concise and user-friendly URLs with Sense & Respond URL shortener. Simplify your link management, enhance user experience, and unlock the potential of your online presence. Join our growing community of satisfied users who have leveraged the benefits of our URL shortening service.